winterizing
Your Ottawa marine shop
Winterizing
The importance of properly winterizing your boat cannot be overstated. Having the right professionals getting your boat ready for storage will save you a lot of hassles and will extend the life of your investment.
Winterizing is done for gas engine only. No diesel. Included in our services:
Block drain and add marine antifreeze
Engine fogging
Grease fittings
Water separating filter change
Add fuel stabilizer
General inspection
Charge/test and unplug batteries
Lower unit oil change
Engine oil and filter change
Fresh water drain+ winterize
A/C and Generator winterize
Once winterizing is completed, get your boat shrink wrapped to protect it from tough Canadian winter conditions. Ice, snow and freezing rain can badly alter its look and functionality, leading to costly repairs and an unpleasant feeling of "darn-i-should-have-done-the-work-back-in-the-fall".
You are not without knowing that water infiltrates everywhere. It doesn't take much for water to find a home. If that water is not drained properly, it will freeze and easily crack hoses and lines or, even worse, the engine block. P.Parent Marine Services Inc. team is well trained, has the right tools and has done it hundreds of times before. You can trust our experienced technicians.
Paying a professional who gives you peace of mind by providing an anti-freezing guarantee is a wise decision. Because the cost of not doing (or DIY when one does not have the knowledge and the know how) is often much more than the cost of doing.
P.Parent Marine Services Inc. guaranties the work against freezing. This means that your boat will be maintained and protected all winter. Come the spring, you will find your boat in the same condition that you left it in the fall. If not, we will repair the damage for free.
As an added bonus, when comes the time to sell your boat, properly maintained and winterized vessels will sell much faster and at a much higher price, especially if done by professionals such as P.Parent Marine Services Inc. .
Avoid an unpleasant surprise. Plan ahead and book an appointment now! Our calendar is filling up very fast!
So what are you waiting for?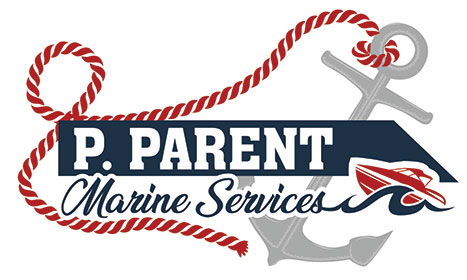 Get your boat ready for the winter
Team of certified technicians
FULL SERVICE MARINE SHOP
We take pride in the work we do and stand behind every job